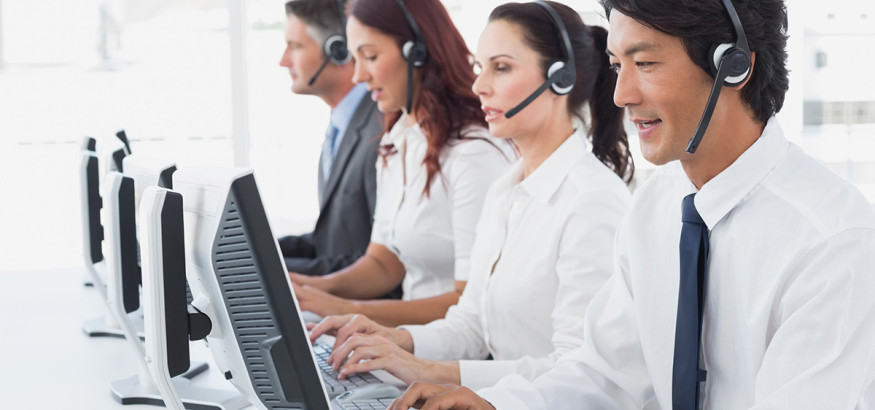 Healthy Workstations?
How would your business survive with no access to desktops or laptops? If your system went down, what would the impact be on your business?
CaberLink's Managed Workstations service identifies desktop and laptop issues before they can affect employee productivity by:
Scanning each workstation daily to detect any problems
Providing workstation health status information
Updating Microsoft and third party software
Enhancing performance
Increasing system security
Reducing downtime
Producing detailed reports on all detected issues
Providing responsive, unlimited Help Desk and onsite support
...all of which helps you to concentrate and focus on growing your business and increasing your profits.
THE SOLUTION
We monitor and maintain your workstations 24/7 to ensure employee efficiency and productivity.
Caberlink's Managed Workstations service consists of three tiers, as seen below:
Daily Health and

Safety Check

24/7 Monitoring & Preventative Maintenance

Complete Workstation Management

Daily automated scan of workstation, with report
Detailed information of workstation's health
Saves hours of downtime and frustration
Verifies status of anti-virus
Verifies status of backup
Reveals workstation vulnerabilities

Includes the Daily Health Check
24/7 systems monitoring
Microsoft & Third Party patch management
Improves PC performance
Managed Anti-virus and Web Protection
Alerts sent when issues found, enabling
quick resolutions

Includes all Managed Workstation services
Fully outsourced IT support service
Microsoft Certified Help Desk
Unlimited remote and onsite

*

support
Fixed low monthly cost, with no surprises
Gives you peace of mind
*Onsite support available in Massachusetts only
You can choose our Complete Workstation Management package which consists of total maintenance and unlimited Help Desk support, or take it one step at a time and build up your level of service.
What does it cover?
Antivirus
Disk Space
Connectivity
External Websites
Security
Updates
Hardware
Performance
Technical Support
What can you expect from each service?
Service

What it does

Benefits

Daily Health and Safety Check

Automated daily scan of system
and applications
Checks for system vulnerabilities
and failed login attempts
Checks health of physical disk
Checks your anti-virus status
Provides daily reports

Gives you comprehensive status
information about your system and
applications
Provides an added layer of protection
Results in less downtime

24/7 Monitoring & Preventative Maintenance

24/7 monitoring of system
performance and stability
Ensures system has all security
and critical updates
Protects against malicious websites
Protects against viruses and malware
Alerts sent in real-time when
problems are identified

Maximizes the performance of your workstation
Enhances system security
Provides a detailed report, delivered
to you whenever you need it;
daily or weekly

Complete Workstation Management

Builds on the first two services to give
complete systems management
Fully outsourced IT support service
24/7 monitoring, alerting and reporting
Unlimited comprehensive Help Desk and onsite support

Experienced Microsoft Certified support team
Predictable monthly costs with no surprises
Frees up internal resources
Provides maximum security protection
Minimizes downtime
Gives you peace of mind
What should I do next?
Once you decide CaberLink's Managed Workstations service is right for your business, our team will get you up and running in no time. Call us now or click the "Get Started Now" button below to arrange your free estimate and see how our Managed Workstations service can ensure your desktops and laptops stay secure, reliable, and optimized.
GET STARTED NOW